< Back to Stereoscope Exercises
Convergence 1-F
Developed exclusively for Opto. Available now for iPad!
Convergence exercises build accurate eye alignment and sensory fusion. The Convergence 1 series in Opto features colourful 3D vergence targets on a neutral smooth-gradient background.
Target vergence demands (in prism diopters): 22, 23, 24, 25, 26
Required hardware: Stereoscope for iPad
Modes: basic, interactive, dynamic
Basic mode: Static image is displayed, with all 6 vergence targets.
Interactive mode: User must indicate which target appears closest to them. Once tapped, the target will disappear until all 6 targets have been tapped. The order in which the user taps the targets is saved in the report for the reference of the vision care provider. The report also shows the correct order of the targets for comparison.
Dynamic mode: The separation of one target is controlled by the user with a slider.
Report:
Like all activities in Opto, a report is generated including the date and duration of the exercise. A patient assessment is also recorded if the user is signed into his/her personal profile.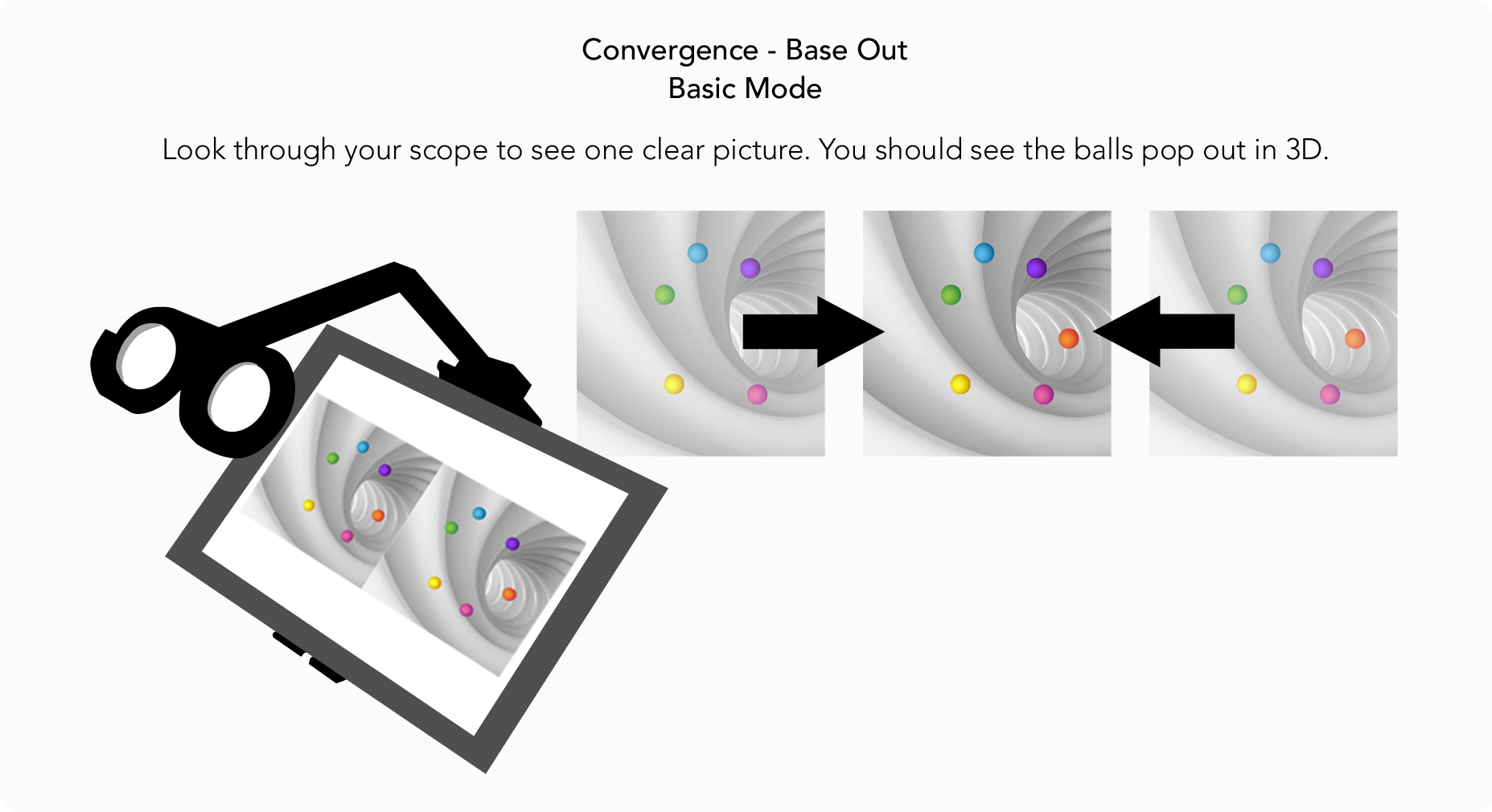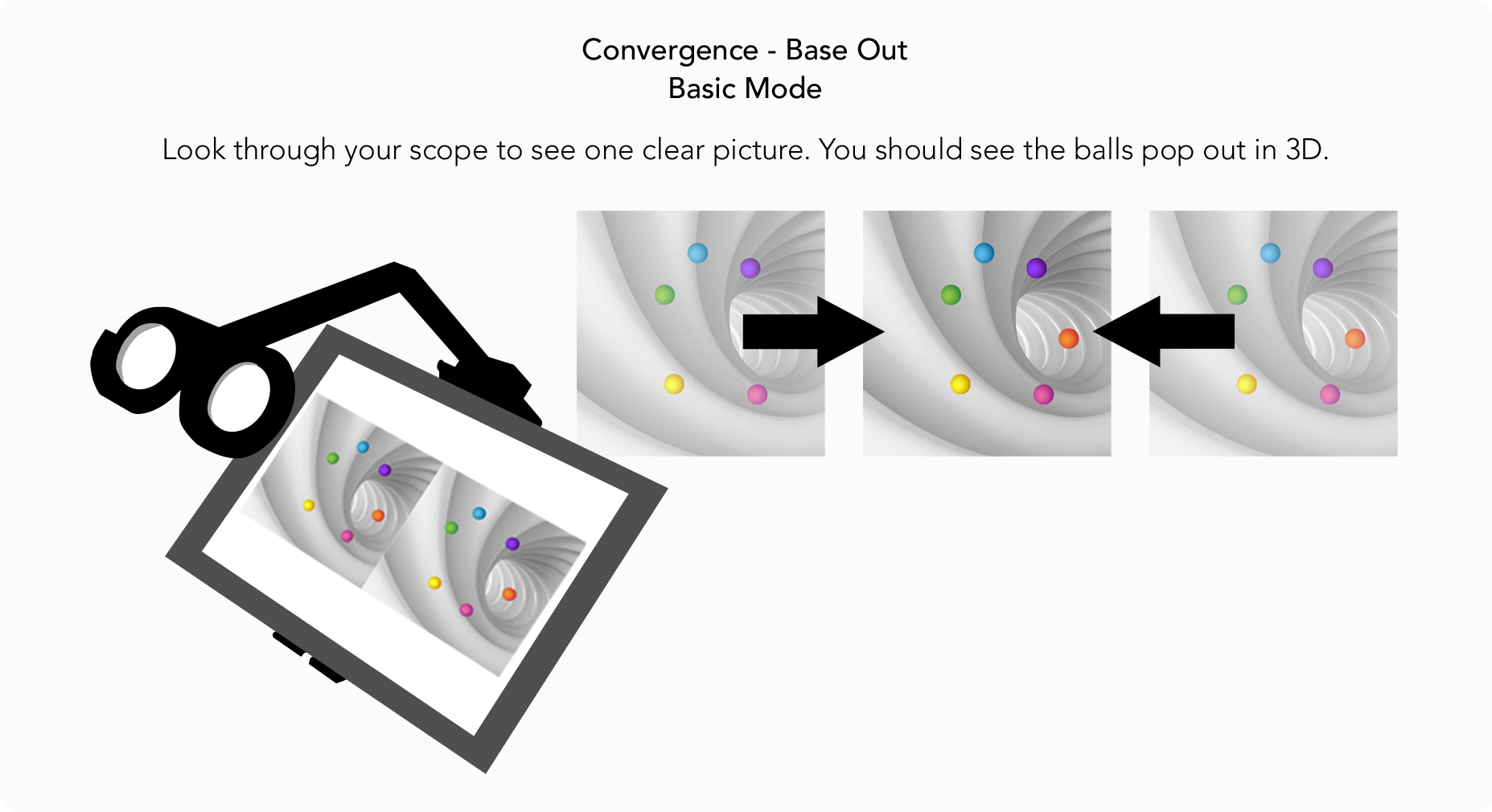 Download Opto for iPad to access the Convergence 1 series of exercises.